---
Become a Volunteer
Lucas County Health Center exists to promote and enrich the health and well-being of those we serve. As a volunteer, you're helping Lucas County Health Center reach this mission. Our volunteers not only serve the patients and visitors of this health center, but serve our community. We're delighted you have an interest in serving our community by giving your time, talents and skills. Please click the "Apply Here" link after searching the openings on our "Want to Get Involved?" button at the top of the page. The Volunteer Department will be in contact with you about your interest in volunteering.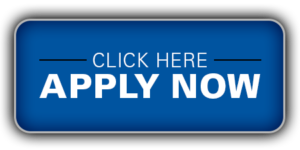 ---
Volunteer Services Scholarship
LCHC Volunteer Services is delighted that you have chosen to continue your education in the health care field and we're equally delighted that you have chosen to apply for the LCHC scholarship to help pay for that education.
This scholarship is only available to scholars who have lived in Lucas County for at least one year and to those who have chosen to pursue a career in health care. Two $500 scholarships will be awarded, of which one will be awarded to a current graduating senior and one to continuing education. A written contract will be signed by those award the scholarships. Deadline: April 15, 2018
Application Forms
---
Monthly Newsletter
2020
Volunteer Voice – January 2020 – Week 1
2019
Volunteer Voice – December 2019
Volunteer Voice – November 2019
Volunteer Voice – October 2019
Volunteer Voice – September 2019
Volunteer Voice – August 2019
Volunteer Voice – July 2019
Volunteer Voice – June 2019
Volunteer Voice – May 2019
Volunteer Voice – April 2019
Volunteer Voice – March 2019
Volunteer Voice – February 2019
Volunteer Voice – January 2019