Helping people, changing lives!
Our mission at Lucas County Health Center (LCHC) Volunteer Services is to connect skilled volunteers with opportunities to promote and enrich the health and well-being of those we serve. If you're looking for a unique volunteer opportunity, search our current position openings. Volunteering at LCHC gives you the opportunity to help people, change lives, and fulfill your passion. Guided by our Core Values, Volunteer Services will enhance the patient experience to better serve our communities.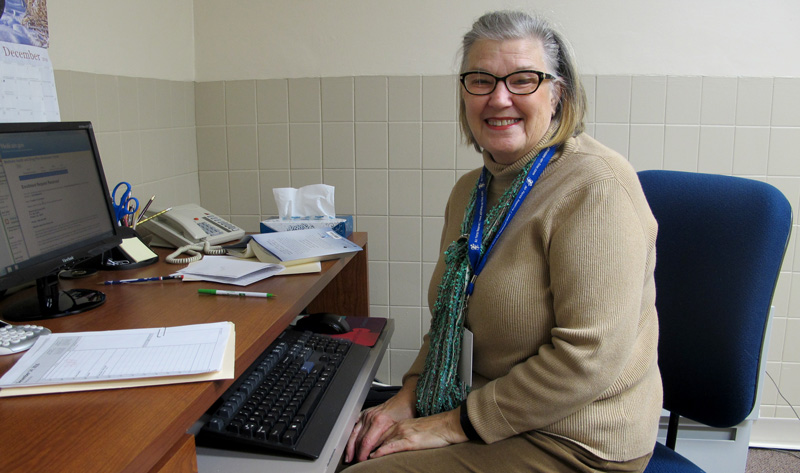 ---
Become a Volunteer
The first step to becoming a volunteer is to complete the online Volunteer Application.  Then, you may review the Volunteer Handbook, and complete the following forms: Acknowledgment of Receipt of Volunteer Handbook,  Harassment & Confidentiality Statements.  Next, an interview will be scheduled with the Volunteer Services Manager to determine if your interests match our Mission and Vision.  If it is determined you're a good fit for our volunteer team, we will set up orientation and training once the required medical screening and background check is complete.
---
Scholarship Application
LCHC Volunteer Services is delighted that you have chosen to continue your education in the health care field and we're equally delighted that you have chosen to apply for the LCHC scholarship to help pay for that education.
This scholarship is only available to scholars who have lived in Lucas County for at least one year and to those who have chosen to pursue a career in health care. Two $500 scholarships will be awarded, of which one will be awarded to a current graduating senior and one to continuing education. A written contract will be signed by those award the scholarships. Deadline: April 15, 2019
Application Forms
---
Monthly Newsletter
---
Volunteer Opportunities