Rheumatology is a branch of healthcare that focuses on the diagnosis and treatment of autoimmune and inflammatory diseases that affect the body's musculoskeletal systems, including joints, muscles, tendons, and ligaments.
Because of the complex and ever-changing nature of many rheumatic diseases, patients may need frequent and ongoing evaluations and treatments. By offering Rheumatology services at LCHC, the need to travel has been greatly reduced.
Services offered:
Arthritis
Autoimmune Diseases
Bursitis
Carpal Tunnel Syndrome
De Quervain's Disease
Dermatomyositis
Elbow problems
Fibromyalgia
Gout
Lupus
Osteoarthritis
Osteomalacia
Osteoporosis
Raynaud's Phenomenon
Spondylitis
Tendonitis
…and more!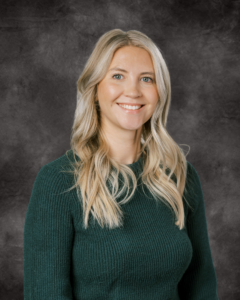 Jessica Ogden, ARNP
Premier Specialty Network
Phone #: (641) 774-8103
Appointments in Medical Clinic