Education
Associate in Nursing
Indian Hills Community College
Ottumwa, Iowa
Bachelor of Science in Nursing
Graceland University
Independence, Missouri
Master of Science in Nursing
Graceland University
Independence, Missouri

Certifications
MSN-FNP, NP-C/ARNP
Board Certified in Family Practice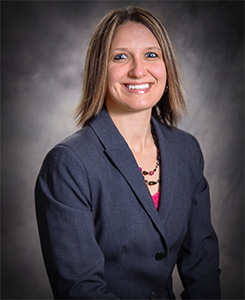 ---
About
As a local girl, Kayla was raised in Corydon, Iowa. During her years as a nurse, Kayla worked in medical/surgical care, same day surgery, obstetrics and emergency nursing.
As a certified Family Nurse Practitioner, Kayla cares for patients of all ages with a variety of healthcare needs at LCHC Medical Clinic. She enjoys caring for the entire family and, as a mother, has a special interest in pediatric care.
In her free time, Kayla enjoys spending time with her husband, Bryan, and their son and two daughters. She likes to be involved with her children's extracurricular activities, which include church events and sports, such as football, basketball, baseball, softball, and competitive tumbling. Kayla enjoys being outdoors and working cattle on the farm. Her favorite pastime is reading and binge watching movies and television shows and her hobbies include hunting with the guys, fishing, swimming, and traveling.
Services Offered
Physicals, including school and employment
Adult and child wellness examinations
Female health (including but not limited to birth control, family planning, and annual exams)
Diagnosis and interpretation of lab and x-rays
Referrals to specialists
Education and counseling
Skin biopsies
Laceration repairs with sutures or staples
Casting and splinting
…and much more