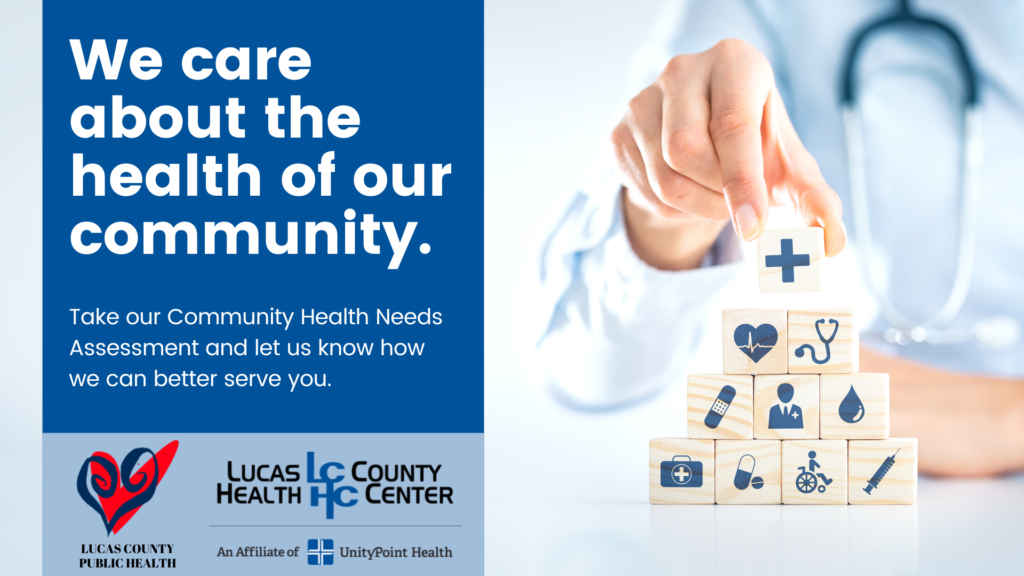 Every five years, Lucas County Health Center partners with Lucas County Public Health to complete a Community Health Needs Assessment and gain insight into local health concerns. The results from this survey help both organizations develop health services and programs to address the needs of our community.
Participants will be asked questions about health-related topics, such as diet and nutrition, exercise, alcohol consumption, and more. Once the data has been collected, the two organizations will meet to discuss the results and develop a community health plan for Lucas County. This survey results and plan will also be shared with the community.
The information will assist with making informed decisions on improving access to services, minimizing barriers to healthcare, creating efficiencies in care delivery, and developing local healthcare improvement strategies.
The survey will remain open through September 2022.
Previous Survey Results