Lucas County Health Center is dedicated to assisting our patients with:
Determining if their insurance will cover particular services
Providing prior authorization for procedures or tests performed at LCHC
Determining what programs are available to them for assistance (i.e. Medicaid, Hawk-I, Financial Assistance)
Providing itemization of charges upon request
Answering questions about their bills or making payment arrangements
To contact the LCHC Business Office with questions or to make payment arrangements, please contact us during business hours.
---
Patient Statements
Statements for all services are outsourced to LCHC's trusted partner, Avadyne Health, also known as Preferred Medical Deposit (PMD), an Iowa-based leader in hospital receivables management.
This process involves accounts being sent to PMD immediately following insurance payment, and then PMD mailing a statement of the remaining balance due to the patients. By outsourcing to Avadyne, patients will see statements that are more user friendly and easier to read. Also, patients will be contacted by an Avadyne representative to ensure they understand their bill, answer any questions they may have, and help make payment plans more efficient.
Questions regarding this new process should be directed to Trenna Brown, Financial Counselor, or Angie Shriver, Business Office Manager, at (641) 774-3000
---
Insurance Plans
Need insurance? Visit healthcare.gov for insurance options.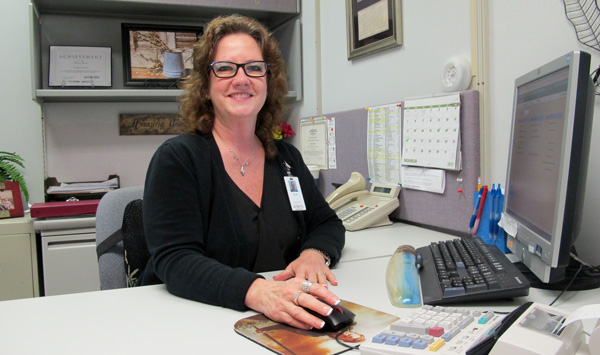 Financial Assistance
LCHC understands that sometimes it's difficult to pay medical bills. That is why we offer financial assistance to those who qualify. In order to apply for financial assistance, please download and complete our Financial Assistance Application. If you do not currently have insurance, you will also need to complete an Application for Health Coverage and Help Paying Costs. Once completed, please return the application with the required documentation (i.e. most recent filed tax returns, income documentation for past three months) to:
Lucas County Health Center
Attn: Financial Counselor
1200 N 7th Street
Chariton, IA 50049