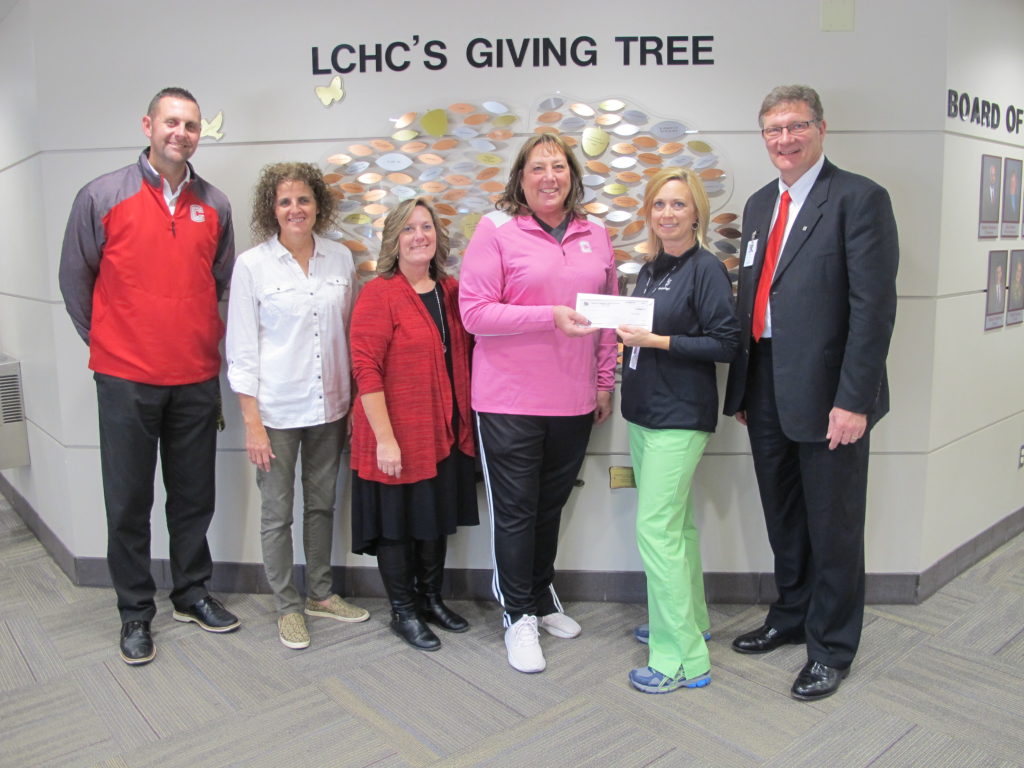 Chariton High School Lady Chargers Softball Team presented a check for $1,759.00 to Lucas County Health Center on Tuesday, October 16th.
Each summer, the Lady Chargers' softball team sheds their typical red and white to don pink jerseys for the "Go Pink" game where they use pink softballs and donate items to be auctioned following the night's freshman, JV, and Varsity games.  The team also designs and sells t-shirts each year, and encourages the opposing team to participate as well.
The proceeds from the game are then donated to LCHC's Radiology Department and are used to provide digital mammograms, biopsy's, diagnostic tests such as ultrasounds, and other services related to the screening, diagnosing, and treatment of breast cancer to women in need.
"The Lady Chargers put a lot of hard work into this event each year." says Melissa Ryan, Radiology Coordinator at LCHC.  "Several women in Lucas County will be the beneficiaries this year, thanks to their vision to fight breast cancer, as well as the community's generous support at the Go Pink game.  In essence, they are helping to give the gift of life to those who are diagnosed with the disease; and on behalf of LCHC, I want to thank the team, as well as our community, for their overwhelming support in the fight against breast cancer."