Nephrology
Dr. Viswanathan chose nephrology because it is one of the most intellectually stimulating fields of medicine.  The various therapies available to treat patients with kidney disease makes the practice of nephrology extremely gratifying.  He states "I believe that the true calling of a physician is to treat the person as a whole and no the disease alone."  He also states " I deeply cherish the longitudinal relationships I develop with my  patients and I strive to provide care that best aligns with my patients goals."
While obtaining his education, Dr. Viswanathan was an avid soccer player.  He enjoys following his favorite team, Manchester United.  He aspires to attend a soccer game at Old Trafford in England where they play.  In addition to watching soccer, hiking is also a favorite activity.   If he had not gone into medicine, he would have been drawn to work in the area of healthcare policy making health care more accessible to everyone.
Dr. Viswanathan was born and raised in the coastal city of Chennai, India, where he lived until he finished medical school at Chettinad Hospital and Research Institute.  His internal medicine residency was in Ohio at the Internal Medicine Residency at Canton Medical Education Foundation, a University Affiliate of Northeast Ohio Medical University.  He also completed a Nephrology Fellowship at The University of Pittsburgh Medical Center and Transplant Nephrology Fellowship at Johns Hopkins University School of Medicine.
Dr. Viswanathan's major achievements include being honored with the Critical Care Resident of the Year Award and Best Outgoing Resident Award during his final year of residency in Ohio where he was also chosen to be the Chief Resident.  During his fellowship in Pittsburg, he was selected to be the Chief Fellow, which provided an opportunity to increase his skills in educating.  Dr. Viswanathan is board certified in Internal Medicine and Nephrology.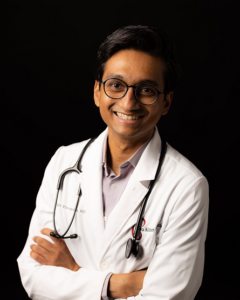 Vignesh Viswanathan, MD
Iowa Kidney Physicians
Appointments:
(641) 774-3245