Cardiology
Services offered:
Advanced Heart Failure
Anticoagulation
Cardiac Surgery Consultations
Calcium Scoring
Clinical Cardiology
Diagnostic Imaging
Heart Rhythm
Interventional Cardiology
Medication Assistance
Prevention and Wellness
Valve/Structural Heart
…and more
Education
Graduate Degree
Creighton University
Omaha, Nebraska
Certifications
Board Certified by the American Academy of Nurse Practitioners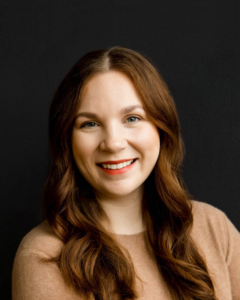 Kelli Larson, ARNP
The Iowa Clinic
Phone #: (641) 774-8103
Appointments in Medical Clinic
---
Kelli Larson, ARNP joined The Iowa Clinic in 2021 after previously working in the Advanced Heart Failure Program at West Virginia University. Cardiology is an ever-evolving field and she enjoys the challenge of always learning something new. She is amazed by the resiliency of her patients and seeing their health improve is the most rewarding part of her job.
Outside of the clinic, Kelli enjoys practicing her photography and baking skills.