Orthopaedics
Urbandale native Dr. Ian Lin joined DMOS Orthopaedic Centers in 1997 after completing his education at Grinnell College and the University of Iowa Medical School. While Dr. Lin's practice encompasses most areas of general orthopedics, he has special interests in joint replacement, sports medicine, and arthroscopy.
Dr. Lin sees patients with a wide variety of conditions ranging from total joint replacements to simple hand procedures. He has built his extensive practice based out of the DMOS Des Moines location and enjoys working with patients of all age groups.
Outside of practice, Dr. Lin coaches spring and fall baseball for a local area high school. He also enjoys spending his time in active outdoor pursuits such as kayaking, fishing, golfing, and above all – spending time with his wife and five children.
Medical School: University of Iowa College of Medicine, MD, 1992
Orthopaedic Residency: Carolinas Medical Center, 1992 – 1997, Charlotte, North Carolina
Dr. Lin sees patients every other Friday in LCHC's Specialty Clinic. To make an appointment, please call (800) 688-3980.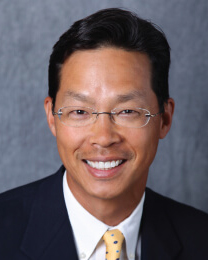 Ian Lin, MD
DMOS Orthopaedic Centers
Appointments:
(800) 688-3980