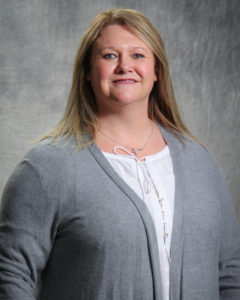 Angie Blankenship, ARNP
Hospitalist


Virginia Hawthorne, ARNP
Hospitalist

What is a Nurse Practitioner?
A nurse practitioner, also known as an advanced registered nurse practitioner or ARNP, is a registered nurse who completed a master's or doctoral degree in nursing. Due to their advanced experience and dedication, nurse practitioners are able to perform functions beyond that of an RN, such as prescribing medication, ordering diagnostic testing, and providing diagnoses for acute and chronic conditions.
Additionally, they have clinical training that exceeds what is necessary to become a registered nurse. While not required, many nurse practitioners also go on to specialize in a certain field.
What does an ARNP do?
A nurse practitioner is trained in diagnosing and treating illness. Nurse practitioners prescribe medications, treat illness and administer physical exams. They specialize in providing all encompassing individualized care.
In our clinic, our providers collaborate with each other to ensure that we achieve the best possible outcome for you, our patient. Our nurse practitioners are supported by our physicians. Because of this team approach, you should feel comfortable seeing any and all of our providers.
What services do they offer?
Obtain medical histories and perform exams
Provide immunizations and other preventative care
Diagnose and treat illness
Identify, treat, and manage chronic diseases
Order and interpret tests such as x-rays and labs
Prescribe medications
Prescribe physical therapy and other rehab therapy
Provide education to allow patients to make decisions about their health
Perform procedures such as suturing, casting, and skin biopsies
Refer to other providers