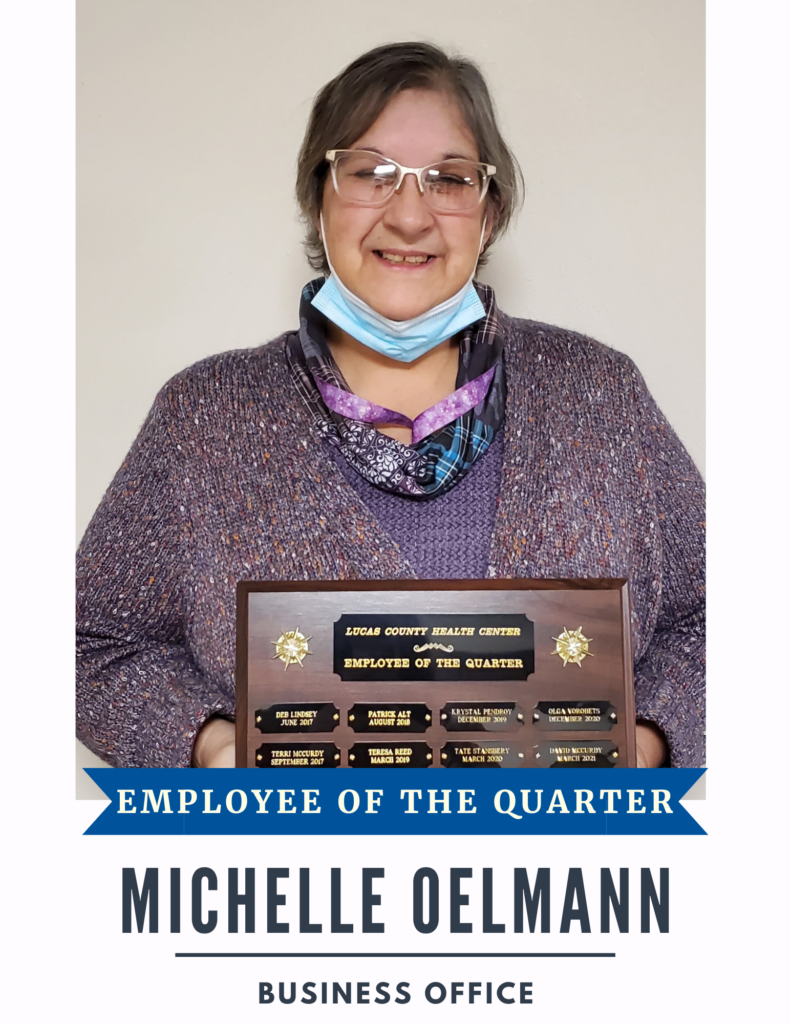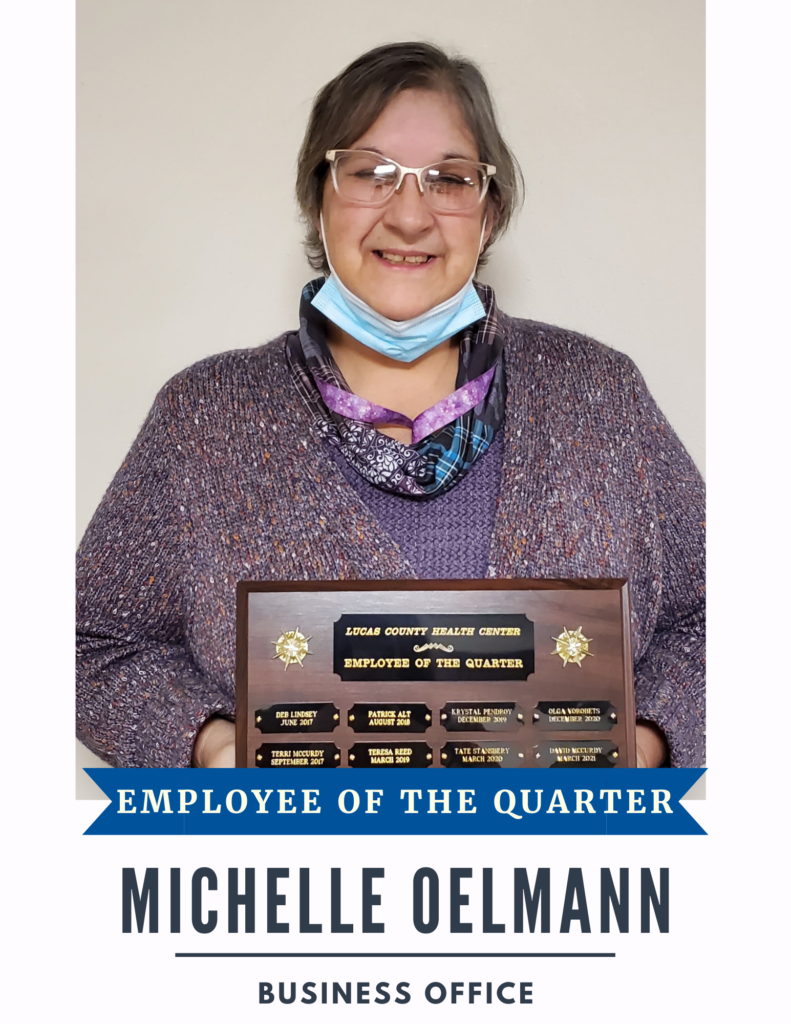 For going "above & beyond" in the best interest of Lucas County Health Center, Michelle Oelmann became the most recent recipient of the Employee of the Quarter Award.  Oelmann was recognized for doing her job in a timely fashion to ensure patients get their procedures done, always having a positive attitude, and going above and beyond to help patients.
Her nominator shared a story as well and it is a great example of providing our patients with an outstanding experience! She wrote: "Recently we had a patient that needed a procedure the following day in order to see a specialist two days later. When the appointment was made it was 4:45 PM and Michelle had gone home for the day. I called her at home and asked if she could come back in to do a pre-authorization. She didn't ask questions or hesitate – she just said "Yes, I'll be right in." Because of her willingness to go above and beyond, the patient was able to have the procedure and then follow up with the specialist. Because she was a team player, the patient's care did not have to be delayed."
Congratulations for a job well done, Michelle!