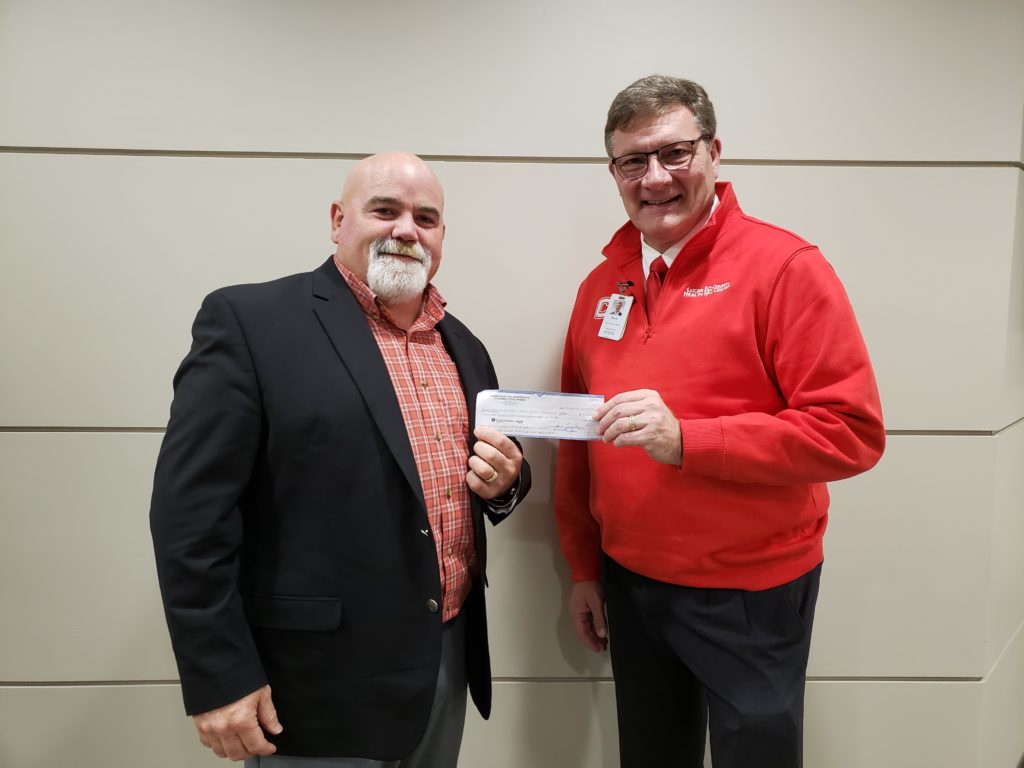 At the October Board of Trustees meeting, Lucas County Health Center's Chief Executive Officer, Brian Sims, received a $95,878 check from Jason Gibbs, Manager of Member Services at Clarke Electric Cooperative. The money comes from CEC's Community & Economic Development Revolving Loan Fund, which was created from a USDA Rural Economic Development Agency Grant.
LCHC's Board of Trustees approved the resolution which provided the opportunity to access funds from CEC's revolving loan fund at zero percent interest to purchase a chemical analyzer and a retrofit ambulance engine.
"As National Rural Health Day approaches, I am reminded how important it is for our rural healthcare facilities to remain viable for all communities it serves, said Brian Sims, CEO at LCHC. "Clarke Electric, through the use of the USDA Revolving Loan Fund, is a true partner when it comes to health, safety, and economic vitality for our part of rural Iowa."
This fund improves the quality of life in rural areas by contributing to long-term improvements in local economies and helps businesses that meet the program criteria. To date, Clarke Electric has loaned out more than $1.2 million to support local businesses and development in Southern Iowa. As the funds are paid back, they become available for re-lending.
"We are thrilled to partner with LCHC.  They, like us, are constantly searching for ways to improve and expand the services they provide to the good people of Lucas and surrounding counties" said Jason Gibbs, Manager of Member Services, Clarke Electric Cooperative.