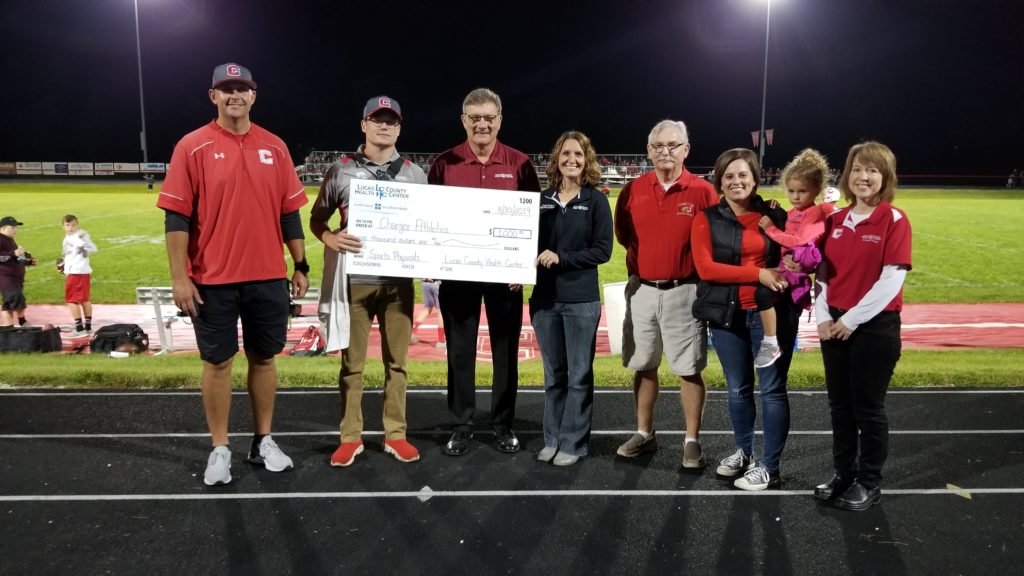 In August, providers from LCHC Medical Clinic held a sports physical clinic during the Chariton School District registration. During the first Charger home football game LCHC presented a check to the Charger Athletics program for the $1000 that was collected from the physicals.
Lucas County Health Center is a critical access hospital serving Chariton and all of Lucas County.
Pictured (left to right): Tim Milledge, Chariton High School Athletic Director; Tyler Nance, Athletic Trainer; Brian Sims, LCHC Chief Executive Officer; Kayla Wallace, ARNP at LCHC Medical Clinic; Kenneth Anderson, DO at LCHC Medical Clinic; Allison Krutsinger, PA-C at LCHC Medical Clinic; Mya Krutsinger, daughter of Allison and Brad Krutsinger; and Amy McCurdy, LCHC Chief Clinical Officer.