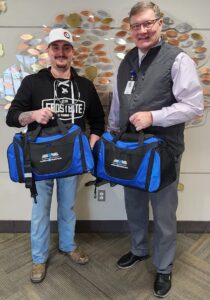 As parents and families are gearing up for the spring sports season, Lucas County Health Center (LCHC) is doing their part to make sure players and spectators are safe.
This past week, LCHC presented Lucas County Little League President, with two fully-stocked first aid kits. These kits contain basic first aid supplies, including bandages, antibiotic ointment, gauze pads, ice packs, and more. These supplies will be accessible during every practice and game.
"We are proud to invest in the health and safety of our community," said Jena Wiley, Marketing Manager. "This is just one small way we are able to support the organizations that help Lucas County thrive."
To learn more about LCHC's community commitment, click here.