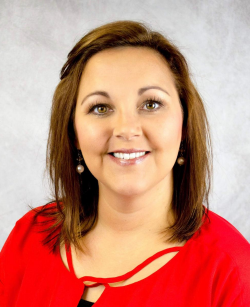 Lucas County Health Center is pleased to announce the addition of Libby Allen, ARNP as a new physician in their Specialty Clinic. Libby specializes in Rheumatology and will see patients twice a month.
Libby earned her Master of Science in Nursing Family Nurse Practitioner degree from Graceland University in Independence, Missouri. She has been practicing Rheumatology since 2018 and is certified by the American College of Rheumatology. Libby evaluates, diagnoses, and treats conditions that affect the bones, muscles, joints, and skin, including arthritis, autoimmune diseases, lupus, osteoarthritis, and more.
To schedule an appointment with Libby Allen, ARNP, call (641) 774-8103.