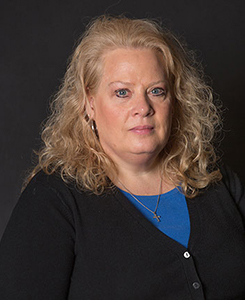 Lucas County Health Center is pleased to announce the addition of Laurie Barr-Cronin, COP/L as a new provider in their Specialty Clinic. Laurie comes from American Prosthetics & Orthotics in Des Moines and will see patients twice a month.
Laurie earned her undergraduate degree from Iowa State University and complete the degree programs in Orthotics and Prosthetics separately at Northwestern University. She is a member of the Iowa Prosthetic Orthotic Pedorthic Association (IPOPA) and Amputee Coalition, and participates in the Central Iowa Amputee Support Group.
To schedule an appointment with Laurie, call (515) 233-8900. Learn more here.