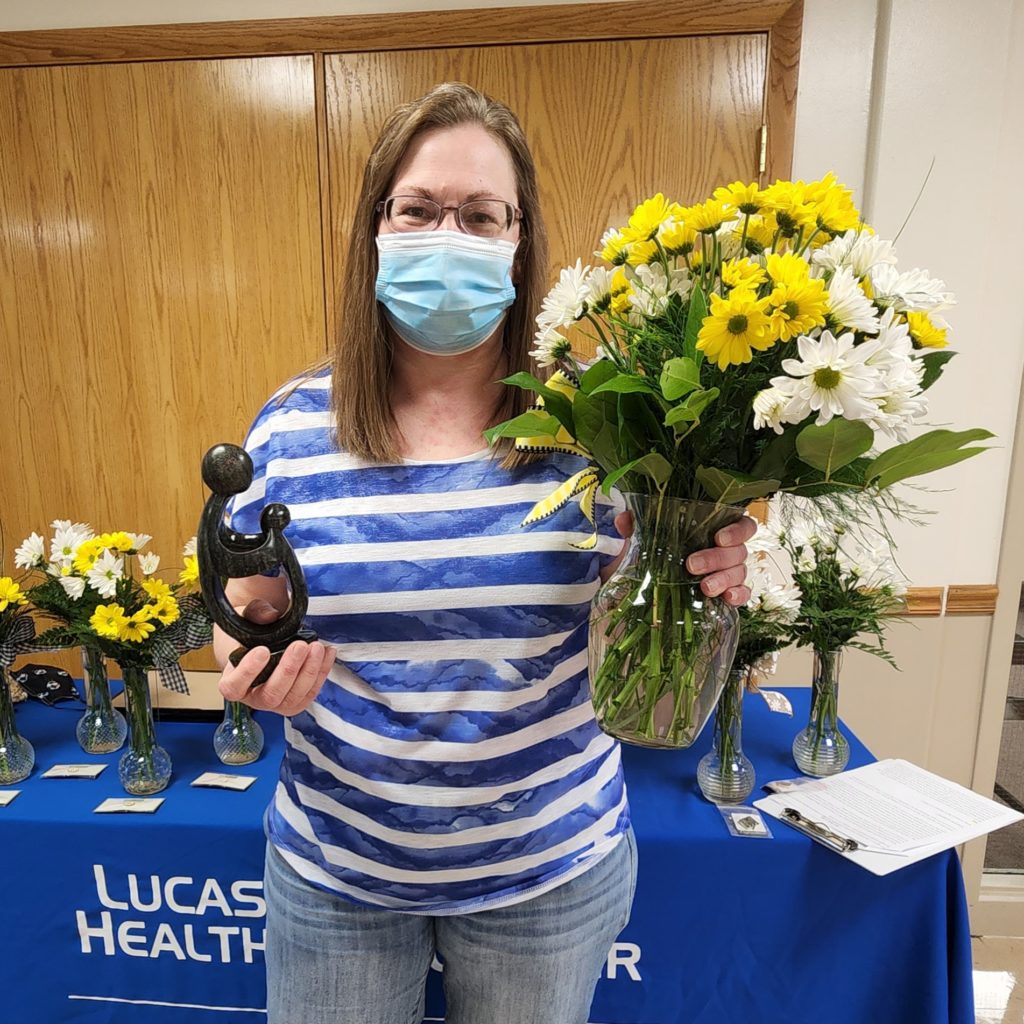 Lucas County Health Center is proud to announce that Karen Sherrick, RN has been named the 2022 DAISY Award recipient.
The DAISY program is a national award, given at the local level, to nurses who exemplify extraordinary nursing. The focus is on the special touches and human considerations that these nurses give their patients.
Sherrick's nomination reads:
"She exemplifies the qualities it takes to be an outstanding care provider. She has excellent clinical skills, sound decision-making, and displays compassion for her patients and their family alike. She exhibits a quiet leadership role and has the ability to teach new nurses while serving as a role model. She provides a welcoming environment to patients and staff. As a patient, I looked forward to the opportunity to have her as my nurse. She always makes you feel safe and secure while addressing your needs. The bed I had been admitted to was uncomfortable and she went to extra work finding me a comfortable bed and switching them out. (Anyone who has tried to move those beds around knows how much work it is!) She went above and beyond to make sure my family had coffee, blankets, and anything else they needed. She never complained and was always cheerful and kind. She is one of a kind and Lucas County is lucky to have her."
The not-for-profit DAISY Foundation is based in Glen Ellen, Calif., and was established by family members in memory of J. Patrick Barnes. Patrick died at the age of 33 in late 1999 from complications of Idiopathic Thrombocytopenic Purpura (ITP), a little-known but not uncommon auto-immune disease (DAISY is an acronym for Diseases Attacking the Immune System). The care Patrick and his family received from nurses while he was ill inspired this unique means of thanking nurses for making a profound difference in the lives of their patients and patient families.
Nomination forms are available throughout Lucas County Health Center and online at lchcia.com. Nominations are reviewed on a yearly basis and one award winner is selected by the DAISY Selection Committee.