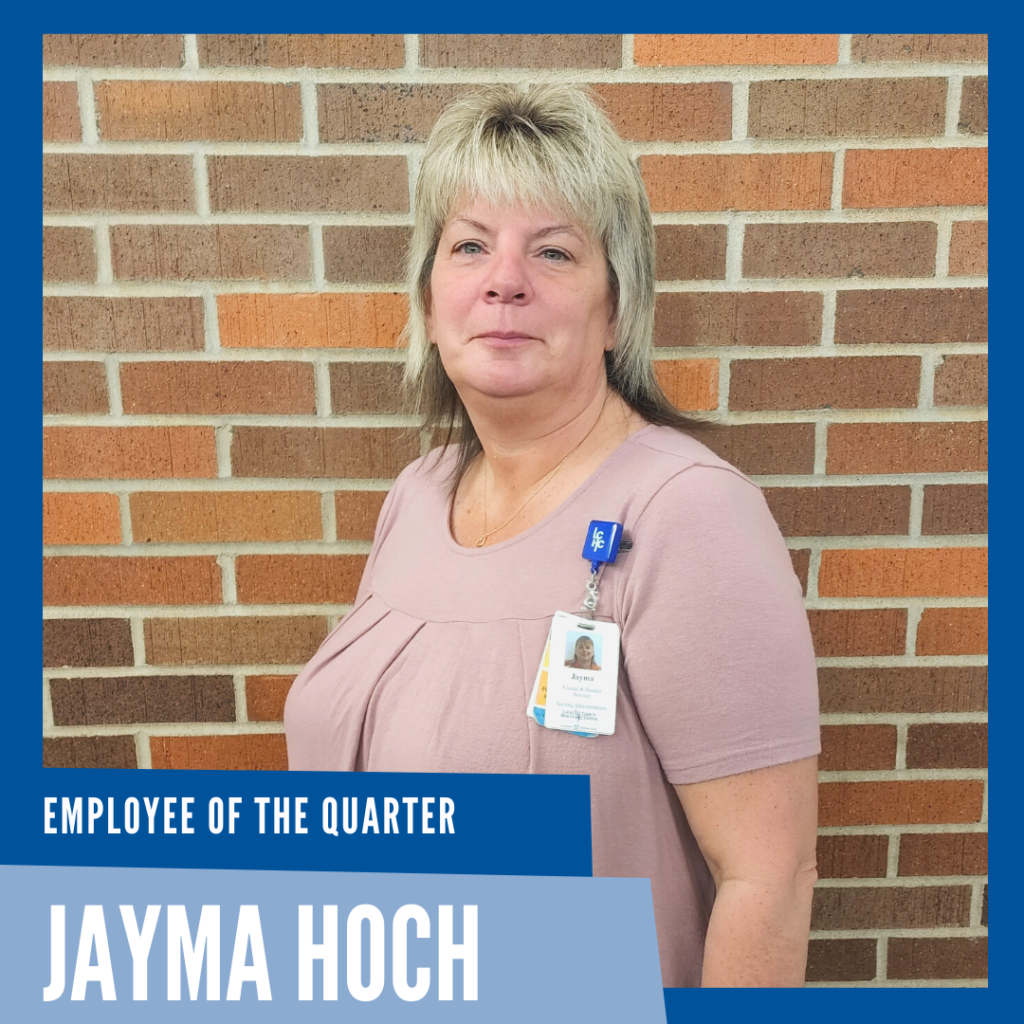 For going "above & beyond" in the best interest of Lucas County Health Center, Jayma Hoch became the most recent recipient of the Employee of the Quarter Award.  Hoch was recognized for always being willing to help no matter what the problem is; ensuring patients are taken care of from the first interaction; always being professional and making patient privacy a top priority; and being the first to offer help in any situation both inside and outside the hospital.
Her nomination also recognized the extraordinary work Jayma did during the March tornado. She jumped right in and organized staff and resources to ensure the hospital was prepared for a potential surge of patients. Following the event, she took note of improvement opportunities to ensure we are adequately prepared for future events.
Congratulations for a job well done, Jayma!