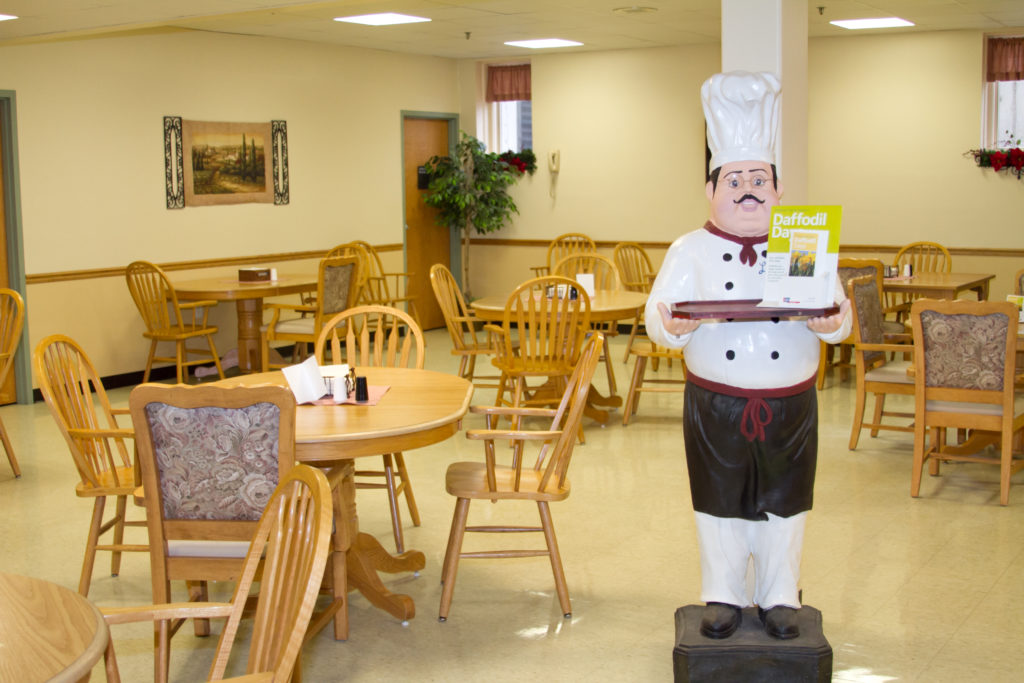 LCHC's Nutritional Services works to provide you, our patient, with the best experience possible. That's why you'll find a menu, customized for your diet, available in your room.
Patients are asked to take a few moments to review your diet and become familiar with our ordering process. Your nursing staff is also available to assist you with menu selections throughout your stay. When dialing in-house, please dial extension 3244.
Your meal will arrive within 45 minutes of ordering.
Breakfast: Monday-Friday, 7:30 AM – 9 AM
Lunch: Monday-Thursday, 11:30 AM – 1:30 PM, Friday, 11:30 AM – 1 PM
Guest Meals
Lucas County Health Center also offers guest meals for delivery to patient rooms. Guests may order items from our general menu for a small fee.
---
Patient Menus
To view a digital version of your customized diet, please click the links below. Patients are welcome to use these menus after they have returned home following a hospital stay.