Electromyography
Dr. Troll completed his undergraduate degree at Miami University in Oxford, Ohio and received his medical degree from Inidiana University School of Medicine. He completed his residency at the Medical College of Ohio in Toledo, Ohio. He is board certified by the American Board of Physical Medicine and Rehabilitation.
Dr. Troll specializes in physical medicine and rehabilitation, electrodiagnostic medicine, and spine care. He will be providing electromyography (EMG) testing at LCHC. EMG testing measures muscle and nerve electrical activity and is used to detect neuromuscular abnormalities.
Dr. Troll is available to see patients on the 2nd Thursday of each month. To make an appointment, call (641) 774-3245.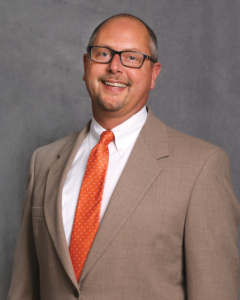 Todd Troll, MD
The Iowa Clinic
Appointments:
(641) 774-3245