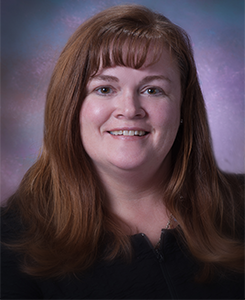 Audiology
AnnMarie has been working at ASI for 19 years. She began working at ASI because she had her Bachelor's Degree in Speech and Hearing and was looking for something in that field.
"Working at ASI is rewarding," she says. "I enjoy working with the patients and seeing them smile! I treasure seeing pure joy on their faces when they can hear the sounds they have been missing. Whether it is a new user or someone who has worn aids for years, I enjoy being able to help and serve others."
AnnMarie would like others to know, "We are here, dedicated to helping people hear. ASI offers services Monday through Friday. We want all of our patients to have the best listening experience possible in all types of environments," she continues. "Our staff is trained and works to continue our education in the hearing field so that we can offer the most up to date technology to our patients."
Credentials
Hearing Instrument Specialist | Certificate of Completion from the Iowa Board of Hearing Aid Dispensers
To make an appointment with AnnMarie, call (712) 623-4802.