1200 North 7th Street, Chariton, Iowa 50049
Phone: (641) 774-3223 | Toll-free: (800) 404-3111 | Email: mryan@lchcia.com
Doctors and scientists agree that early detection is the best defense against breast cancer. Successful treatment and survival rates for breast cancer patients are dramatically affected by early detection of breast cancers. If we find breast cancer early, before it has spread to lymph nodes, the five-year survival rate is almost 100 percent. Until now, the best way to do that has been with digital mammography.
Because our primary goal has always been to deliver the highest quality care to our patients, we are adding breast tomosynthesis to our breast health services. We have chosen to offer the Genius 3D Mammography exam from Hologic because clinical studies show that is is a more accurate mammogram and is clinically proven to be superior to digital mammography.
While digital or 2D mammography is still a great tool in the fight against breast cancer, it is only a 2-dimensional picture of the breast. The Genius 3D Mammography exam allows healthcare providers to examine your breast tissue layer by layer. So, instead of viewing all of the complexities of your breast tissue in a flat image, as with conventional 2D mammography, fine details are more visible and no longer hidden by the tissue above or below.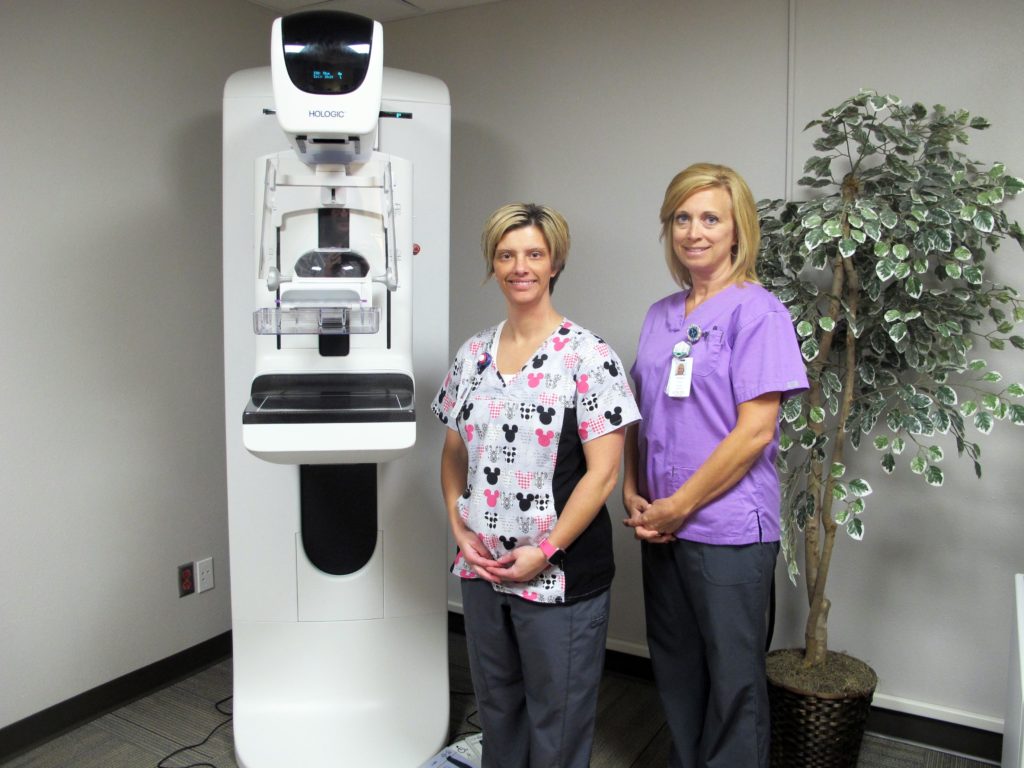 ---
What to expect during your exam
A Genius 3D Mammography exam is very similar to a traditional mammogram. Just as with a digital  mammogram, the technologist will position you, compress your breast under a paddle and take images from different angles. A Genius exam may be used as a screening tool in conjunction with a traditional digital mammogram or may be used by itself for a diagnostic mammogram.
During the Genius part of the exam, the X-ray arm sweeps in a slight arc over the breast, taking multiple breast images in just seconds. Your doctor is then able to view your breast tissue in one millimeter layers. Instead of viewing all the complexities of your breast tissue in one flat image, the doctor can examine the tissue one page or "slice" at a time.
There is no additional compression required with Genius exam, and it only takes a few seconds longer for each view. The technologist will view the images at a computer workstation to ensure adequate images have been captured for review by a radiologist, who studies them and reports results to either your physician or directly to you.

Frequently Asked Questions
---